Invisalign braces have been helping people perfect their smiles all over the world for almost a decade. These lightweight, almost-invisible braces work with the natural shape of your mouth and jawline to reduce crowding – and they can boost your confidence in the process. 
Invisalign braces are a safe, secure and comfortable orthodontic treatment, made with state-of-the-art technology. They are installed by being moulded to the shape of your mouth using impressions taken in a material we can describe as dentist's putty. Due to the unique way we create each brace, each Invisalign brace is bespoke, manufactured to your own individual teeth and jaw, with your desired results in mind. Once the procedure is over, you will see noticeably more aligned, straighter teeth, without the need to remove teeth or attach fixed orthodontic apparatus.  
Visible Effects, Even During Your Treatment
During your treatment you'll see visible effects, and we can also show you how your smile has changed at your check-ups so you can see your progress. The Invisalign brace is designed to be taken out during meals but it is left in at all other times.  
Despite this, many of our clients have been delighted by how subtle Invisalign is, and how many of their friends and colleagues don't even notice they are wearing a brace! Once treatment is complete, you will also receive quality after-care and special retainers so that your newly perfected smile stays straight and beautiful.  
These aftercare retainers are usually worn at night, and they can be replaced over time to alter any future movement of your teeth, or phased out completely, depending on how your mouth responds to the Invisalign treatment. 
We can offer you Invisalign treatments if you have moderate crowding, but many of our clients also use Invisalign to straighten or un-crowd one or two misaligned teeth. Our experienced orthodontists will be able to talk you through the whole process, discussing with you their thoughts on what will be the best treatment for you, and they will be sure to give you all the information you need.  
Invisalign Braces in Wokingham
There are several members of the Invisalign family, each offering different benefits. Once you have decided on the best teeth straightening option for you, our expert team will fit you with your chosen Invisalign brace right here in Wokingham. 
As well as several options for adults, there is a teen Invisalign brace available, too. It's perfect for younger people with light to moderate crowding who cannot use an adult brace due to the smaller size of their mouth. No matter your age, Invisalign is not available on the NHS. We can, however, offer a range of payment options so you can get on with the important job of restoring your smile no matter your circumstances.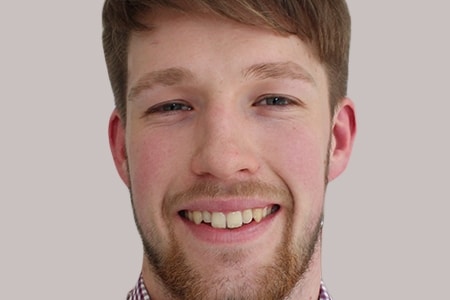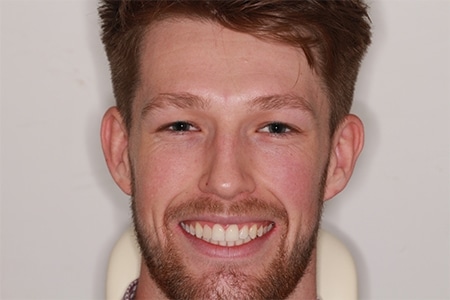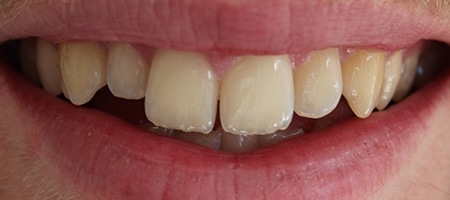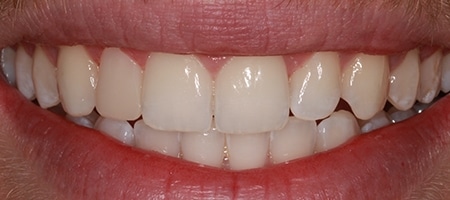 Improve your smile today with Invisalign Braces!
Book a free Invisalign consultation
[worth £95] + Save £500 on our Invisalign Packages
Why Invisalign Braces?
These clear braces are so discreet that most people won't even know that you're wearing braces!
Each set of Invisalign aligners are custom made for your teeth
Unlike fixed braces, there are no brackets or wires
These invisible braces are comfortable and flexible. You can take them out to brush and floss and they can be removed for important events like a wedding
You can continue to enjoy your usual meals and not worry about any food being trapped in your braces
Every patient is different, but most Invisalign braces take about 12 months to work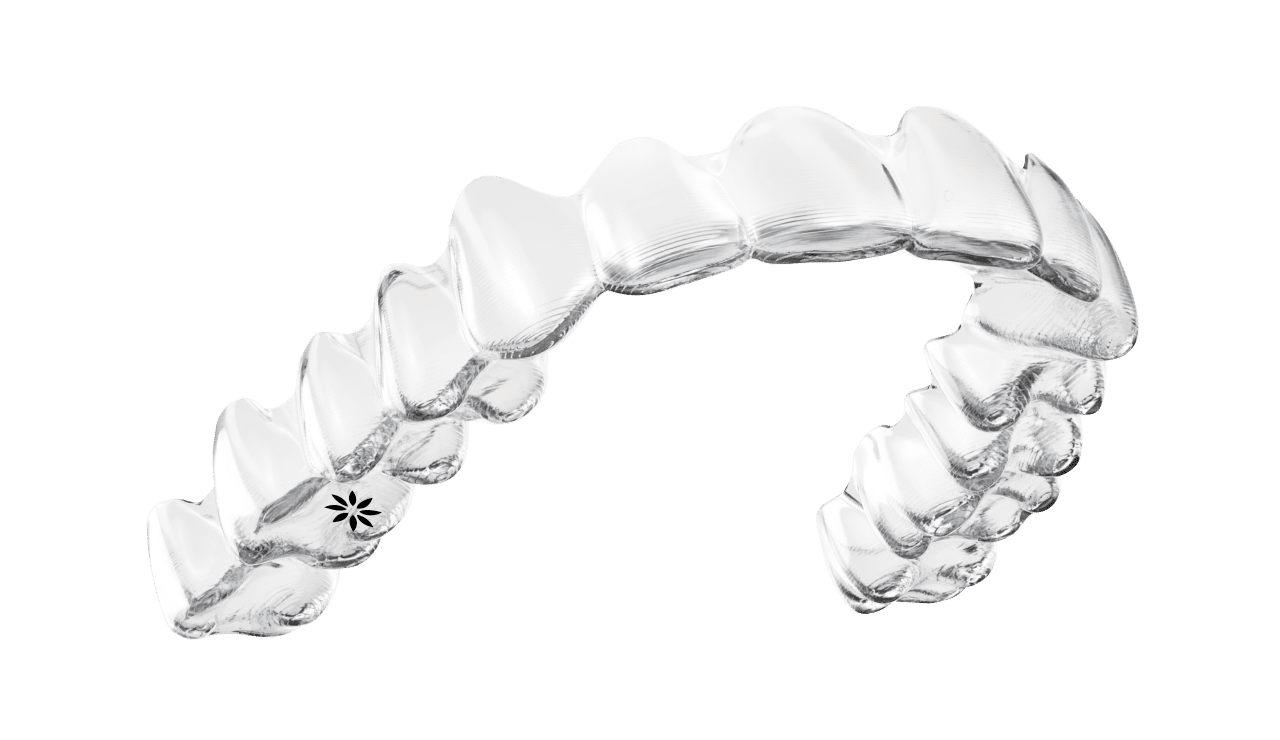 Five reasons why you should choose
Smile Rooms for your [page_title]
Award-winning dentists
Free initial consultation worth £95
Free whitening worth £295
Free removable retainers worth £450
Why wait? Interest-free finance available
How much do Invisalign braces cost?
On average, the full Invisalign treatment will cost about £3,495 (but starts from £3,300), which can be paid on a monthly basis at just £70 a month.
Book your free consultation now and start your journey to a brand-new smile!
This price includes:
A free initial consultation
An unlimited set of aligners
A free 3D scan worth £350
3 sets of retainers worth £450
Free Enlighten whitening worth £295
Affordable Invisalign treatment with 0% finance Payment Options?
Understandably, many people are worried about the cost of braces. Our flexible payment plan can help provide you with affordable braces. Invisalign braces are available from as little as just £2.50 per day. Find out more about our interest free finance plan by calling us on 0118 321 3000.
Invisalign braces treatment process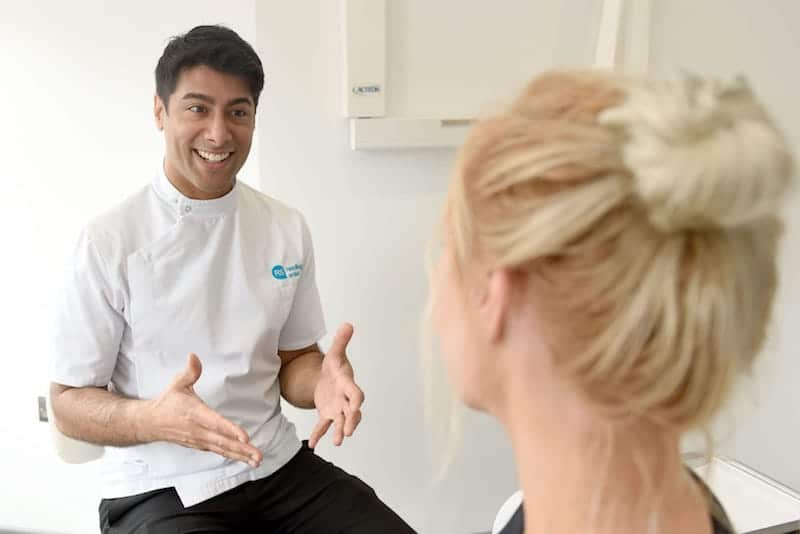 CONSULTATION
Your first visit is to really understand what you want to achieve. We take photos of your teeth and use our state of the art iTero scanner to take an accurate impression of your teeth.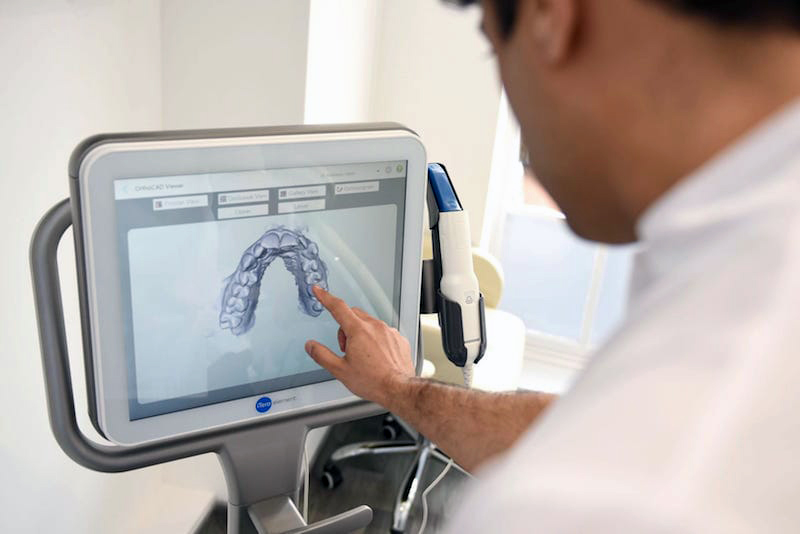 CLINCHECK
Here comes the science! We send your impressions to Invisalign who create a video simulation of how your teeth will look at each stagealong with your custom, virtually invisible aligners.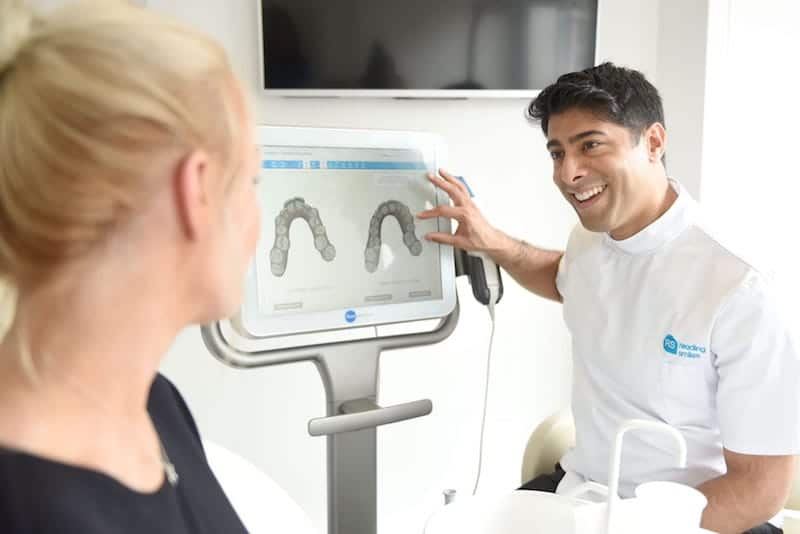 TREATMENT
Within 3 weeks of your first appointment, we call you in to the practice to show you how to wear and care for your aligners. You change your braces every 2 weeks and remove the aligners for meals and brushing.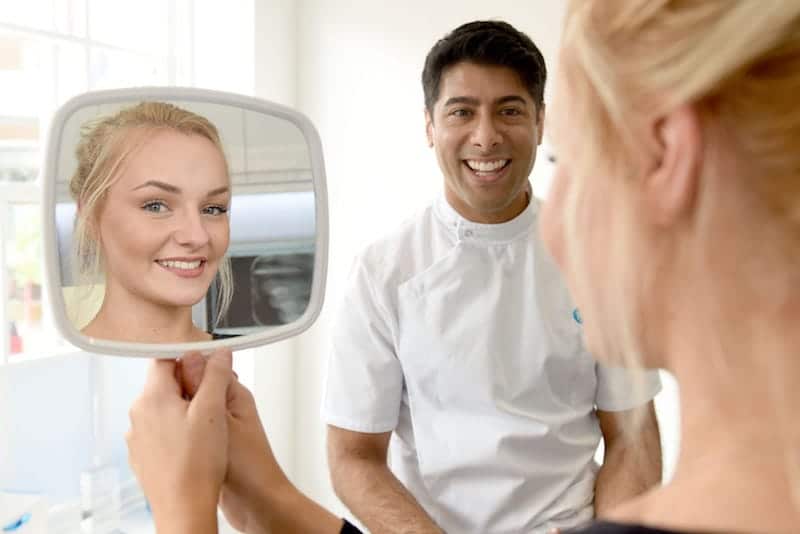 COMPLETION
After the first couple of months you and others will start to notice a difference in your smile. You are likely to be completing your treatment soon and enjoying the improvements in your smile!