Cosmetic dentistry at Smile Rooms Wokingham
Our cosmetic dentistry options are constantly developing to include the latest innovations and technology. Our orthodontists are experts in a wide range of cosmetic dentistry treatments — it all depends on what you want and how you'd like to achieve your perfect smile.
What treatment you choose depends on your desired outcome. Do you want to straighten and improve the alignment of your teeth? Or you would like a whiter, brighter-looking smile? Once you've decided, we can meet with you in a consultancy session to help you learn more about the options available to you.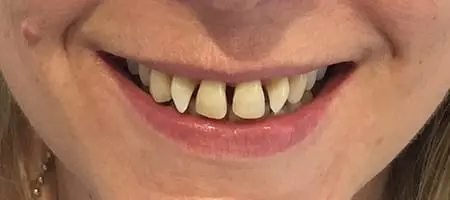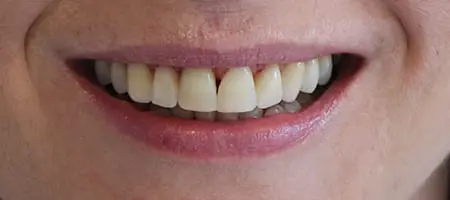 We've completed over
2500
cosmetic cases
and
5000 Invisalign Cases
Book your free consultation
for Cosmetic Dentistry
Which treatments fall under cosmetic dentistry?
The reason we recommend a consultancy is because there are several treatments that we orthodontists refer to as 'cosmetic dentistry'. It can be a little confusing, and if you don't have the right information to hand it may also seem a little intimidating. There is nothing to worry about, though. We can explain the treatments and processes for every option available to help you, keeping your unique goals in mind. For straighter teeth, we may recommend cosmetic orthodontics, which can come in several different forms, such as:
Lingual braces

Invisalign

Teeth straightening

Fixed braces

Retainers.
Each of these treatments has its own benefits, with each offering different ways to produce the results you want. The right option for you will consider your lifestyle, how much you would prefer not to see your braces, and whether you would like to carry on treatment indefinitely. Bear in mind, however, that options such as a retainer offer limited results when compared to the extreme but ultimately short-term solutions of lingual or fixed braces.
You may wish to have brighter, whiter teeth. Cosmetic dentistry can take care of this too, with treatments and solutions including:
Teeth whitening

Teeth bleaching

Veneers

Crowns

Caps.
Again, these options all depend on the results you are looking for, and the current state of your existing teeth. Teeth whitening and bleaching can take place over a short single appointment or over the course of several weeks' worth of appointments, depending on the original colour of your teeth and your desired outcome.
Do I need a consultation?
Veneers can be single or multiple — as can crowns and caps. A consultation will help you to decide what the best options for you are.
At Smile Rooms Wokingham, we can work with you to find a combination or bespoke treatment to make sure you end up with a smile you've always wanted.
We also offer bridge work and dentures, which are classed as cosmetic dentistry if they do not affect your health. They are, therefore, not available on the NHS. However, we understand that the above options affect how you live your life, your self-confidence and your smile, which is part of who you are.
With that in mind, we can offer a range of payment options to ensure you can afford the treatment you want to get your smile back.
Step one
At your initial free consultation we run through your goals for your smile, what you are trying to achieve and the pros and cons of each option.
Step two
We check the health of your teeth and mouth, this may involve an x-ray and advise on the best options.
Step three
The treatments are discussed with you in detail and provided in a treatment plan for you to review in practice or take home.
If you decide to go ahead with the treatment we provide excellent support and aftercare to ensure we achieve the best possible result for your smile.
A Range Of Dental Cosmetic Treatments To Suit You
At your free initial consultation, we discuss how you can best achieve the perfect smile and talk through your goals and timelines. We will check the health of your teeth and this may involve an x-ray. Our expert team will discuss the different treatments and costs with you, these include:
Cost of cosmetic dentistry
Many people who are interested in having their smile improved want to know teeth whitening prices, how much dental implants cost or how much veneers cost. We offer affordable cosmetic treatment with 0% interest finance options.
Our flexible payment plans can help provide you with a brilliant smile at affordable prices, with some treatments costing from just £2.50 per day.
Book your free consultation to discuss which cosmetic treatment is right for you and we can talk through costs and a payment plan with you.
For an indication on the cost of cosmetic dental work, click here for our price guide.