Award winning
dentist in Wokingham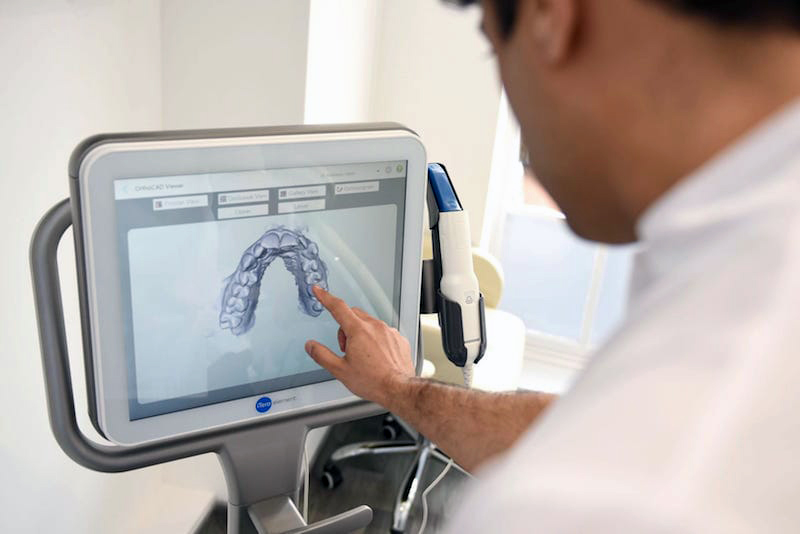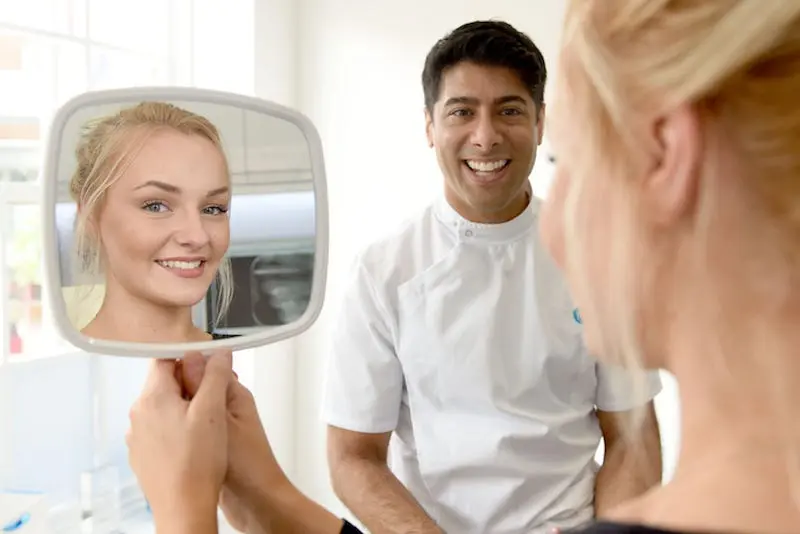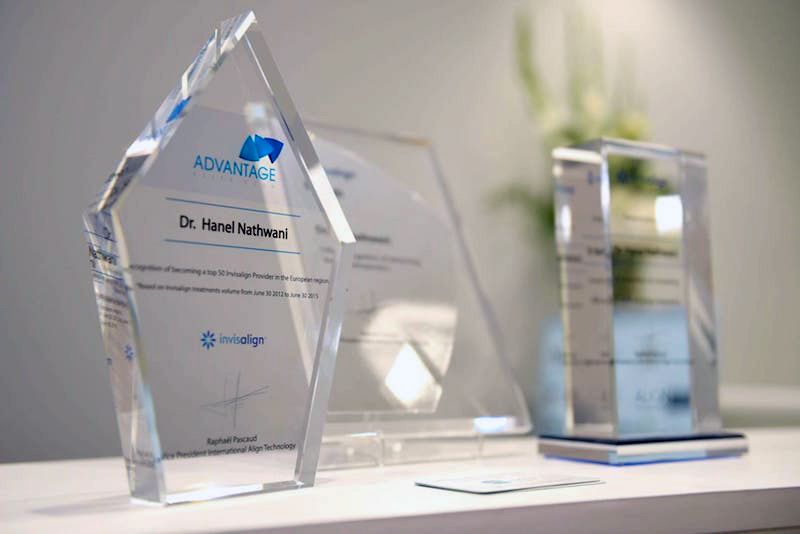 Best dentist ever. I cannot speak highly enough of the professionalism, care,

...

treatment and ethos of Smile Rooms. Super friendly staff, very clear explanation of treatment, what to expect and outcome. Over nearly a 12 month treatment plan, Kyle consistently delivered a Gold-Standard of dentistry that has exceeded my expectation. It has been stress-free, painless and enjoyable to a patient here, I would absolutely recommend to anyone.

read more
Best hygene clean I ever had 👍🏻 also had fillings done. I hate

...

fillings (who doesn't) I actually struggled to stay awake. No idea how they managed to do it with no pain or discomfort!

read more
Dr sonam is amazing and hygiene never felt so relaxing.
Well where do I begin, I can't even explain how incredibly happy and grateful I

...

am for my amazing transformation. I came to Smile Rooms nearly two years ago with a huge fear of the dentist and Smile Rooms has absolutely turned that around for me and now I actually look forward to going to the dentist. All of the lovely ladies on reception are so warm, friendly and welcoming and I also just wanted to give Catherine a mention as she is amazing and then on to Sanj. Sanj is without a doubt the best dentist ever and is incredibly talented. He genuinely cares about people and is always so friendly. He explains everything, gives you options, advice and is a perfectionist. He is so talented and I could not recommend him enough. I had Invisalign, whitening and composite bonding and I could honestly not be happier with my experience and the outcome. I will never be able to thank Sanj enough and I am still speechless with my transformation. The best thing I ever did was choosing Smile Rooms and would highly recommended anyone and everyone to go there. Thank you so so much :)

read more
I cannot praise Smile Rooms enough and would without hesitation recommend! From

...

Catherine and Iness as the first points of contact to Pritesh and Prescious who carried out my treatments. A welcoming, prompt, efficient and very thorough experience. As someone who is slightly fearful of the dentist, a special mention must go to Catherine who upon my tentative enquiry put me and my mind at ease.

read more
My visit with Precious was wonderful.I'm an extremely nervous patient and she

...

was patient and extremely competent.Thank you

read more
I'm very happy with my Invisalign treatment with Dr Sanjeeve, the results

...

exceeded my expectations. Dr Sanjeeve always took the time to explain every part of the process, he's so dedicated and accurate in his work. Thank you for my new smile !

read more
Had a chipped tooth repaired. Brilliant service, they were helpful and very

...

quick throughout the whole process. Would recommend

read more
The most friendly dental practice! Dr Sanjeeve and his wonderful team have been

...

great over the last 12 months with my Invisalign journey. I am over the moon with my results and would highly recommend to anyone considering dental treatment.

read more
Just had my hygeine appointment with Precious at Smile Rooms. I cannot praise

...

her highly enough. She was not only professional and provided me with all the information I need but she also did the most incredible job on my teeth. They have never looked so clean- I would highly recommend.

read more
I recently visited a new dentist, and I must say, my experience was absolutely

...

fantastic. From the moment I walked into the clinic, I was greeted warmly by the friendly staff. The atmosphere was calming and inviting, instantly putting me at ease.The highlight of my visit was undoubtedly meeting the dentist. Not only was the dentist highly skilled and professional, but they also had an exceptional ability to explain everything to me in a clear and concise manner. They took the time to listen to my concerns and answer all of my questions, ensuring I fully understood the procedures and treatments involved.I greatly appreciated the dentist's empathetic approach, as they understood the anxieties many patients may have when visiting the dentist. Their comforting demeanor and gentle nature helped alleviate my fears, allowing me to relax throughout the appointment. It is evident that the dentist genuinely cares about their patients' well-being and strives to create a positive experience.Moreover, the dentist's attention to detail and meticulousness were remarkable. They meticulously examined my dental health, explaining the findings with utmost transparency. This level of thoroughness reassured me that I was in the hands of a true professional.The clinic itself was well-maintained and equipped with state-of-the-art technology, which further added to my confidence in the dentist's expertise. The entire staff demonstrated exceptional professionalism, making me feel valued and cared for throughout my visit.I cannot recommend this dentist enough. Their expertise, kindness, and ability to put patients at ease are truly commendable. If you are searching for a dentist who will go above and beyond to ensure your comfort and satisfaction, look no further. This dentist has my highest recommendation.Thank you to the entire team for providing such a positive dental experience. I look forward to my future visits with confidence and reassurance.

read more
I have just finished my treatment here for invisalign and i'm honestly over the

...

moon with the results. Special mention to Dr Patel too, who's absolutely brilliant on a technical level but also a personal level too and i would recommend to anyone. Also, the full reception staff are absolutely wonderful. Been an absolute pleasure honestly

read more
Had a filling done by one of the new female dentists. Best dental experience

...

I've had! It was a long appointment but all sorted and great now. Would highly recommend

read more
Absolutely recommend Dr Sanjeeve. Such a kind and genuinely caring dentist who

...

does his upmost to treat in the best way to suit the individual. Allows you to feel involved in your treatment plan and explains throughly so you know exactly what will be happening. There is no pressure and he made me feel completely comfortable in the chair.Fabulous team at Smile Rooms Wokingham! Really friendly and beautiful smiles🤩

read more
I had my hygienist treatment with Precious. She is amazing. She did a wonderful

...

clean, did not rush and gave her 100%. I came back feeling and looking clean minus all the stains.She also advised me on what to do with my teeth in future. Thanks Precious.Will be back in 6 months.

read more
I've ended up having three appointments this week, and I have been incredibly

...

impressed with everything. I usually hate going to the dentist, but Dr Patel put me at ease during the initial checkup. The hygienist appointment with Precious was also great. Today I had a filling with Diksha, and she was just brilliant - she was really friendly and took the time make sure that everything was perfect, and that I wasn't in any pain. The team at reception were also very helpful. Highly recommend.

read more
Excellent service from great friendly staff. Always happy with all treatment

...

received. Catherine in particular has excellent customer service skills and always greets me with a warm welcome. Highly recommended. David H.

read more
best dentist around, so happy with my teethall so friendly and helpful
I went to visit smile room dentist in Wokingham today and they done a brilliant

...

job fixing my tooth day before my wedding and they got me an emergency appointment within the same hour I made the call . Thank you so much to the Dr who helped me she was so nice and made me feel very at ease

read more
A brilliant dental practice, with friendly professional staff all the way

...

through. Receptionists was super friendly and hygienist Precious did really good job 👏

read more
Great service. I chose to get Invisalign which will be fitted in a few weeks.

...

But firstly I had two fillings and a hygiene appointment which went perfectly. So far I could not ask for more. The whole practice feels so professional. So glad I have it in my home town of Wokingham.

read more
Very nice and professional staff !
Visted Smile Rooms for the first time recently and I won't be going anywhere

...

else now. Very pleased I found this place, everyone's so friendly and helpful. I had emergency treatment by Dr Pritesh who was extremely knowledgeable and genuine. I will be recommending.

read more
I'm really happy with my treatment this morning at Smile Room in Wokingham. I

...

appreciated the attention to detail from Precious, also she was very kind during my higiene treatment.

read more
I would highly recommend SmileRooms Wokingham. The receptionists are friendly

...

and helpful. The facilities are spotless and comfortable. I am extremely pleased with the results of my whitening and composite bonding treatment. Overall I had a stress free experience.

read more